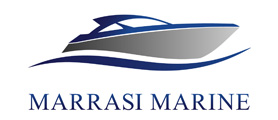 management@marrasi.net | Tel: (+965) 99977744





About Us

Marrasi Marine is a Kuwaiti established company specialized in the marine industry. It is operated and managed by a highly qualified team lead by GM Khalid Al Shatti (Retired Admiral Kuwait Navy).

Marrasi Marine cooperates with well recognized international marine companies to provide technical support for customers in both government and public sectors. We act on behalf of international marine industry companies to provide after sale support to Kuwait end users.

Marrasi Marine provides business consultancies and support in military and commercial areas for international companies to promote their latest development of products and services to local potential customers. Therefore, we always keep scanning the market horizon for incoming business opportunities and assist our allied companies to be in competitive position in Kuwait.

As a newly growing company in the marine industry, Marrasi Marine strives in developing trustful and competent relationships between suppliers and customers to achieve a long sustainable business.
© Copyright Marrasi Marine Co. 2021 Design by
knapco.com